Crafted our way to please your fabulous taste, our new HSANA Spring collection is certainly created for you.
Is it possible to instantly ally sophistication to simplicity?
We would 100% say yes! Sometimes very little effort is needed to look your best risk free!
Fast fashion is here to remind us that nothing is forever except of course an iconic secret weapon which is your favourite dress.
The one that will make you sparkle effortlessly and will prevent any fashion faux pas unnecessarily wanted.
In clear, you have the confidence and we will dress it.
HSANA collection is offering trendy styles what is seeking to extract this strong and beautiful features after women's body. That
Luxurious hence accessible with the goal of bringing and un-compromise Classic, Chic and boutique wardrobe to all women in the ever developing fashion landscape.
To the famous question : Are Bandage dresses out of style? 
* We would reply, Absolutely not!
What is the bandage dress material ?
* The bandage fabric is usually a combination of RAYON, NYLON and SPANDEX which mix together create the illusion of shaping the figure and slimming the waist .
Generally used by celebrities to look fabulous effortlessly on the red carpet, the bandage dress is now accessible for all budgets and all shapes.
Can you wash a bandage dress?
*  The answer is a Big No! We always recommend taking your favourite piece to dry clean it specially clothes made out of bandage material.
And the reason is simple: because due to its heavy yet still fragile composition, your address will lose its quality and sometimes its colour. So best to be safe and take it to the dry cleaners.
Finally, to also answer the question of whether your bandage dress will or will not stretch with time, with good care and proper cleaning your favourite wardrobe piece Will last years and one close this stretchiness.
In clear, a bandage dress is definitely a good long-term addition to your wardrobe.
*** Your seductive secret weapon has landed for a limited time only so grab it now or regret it later! ***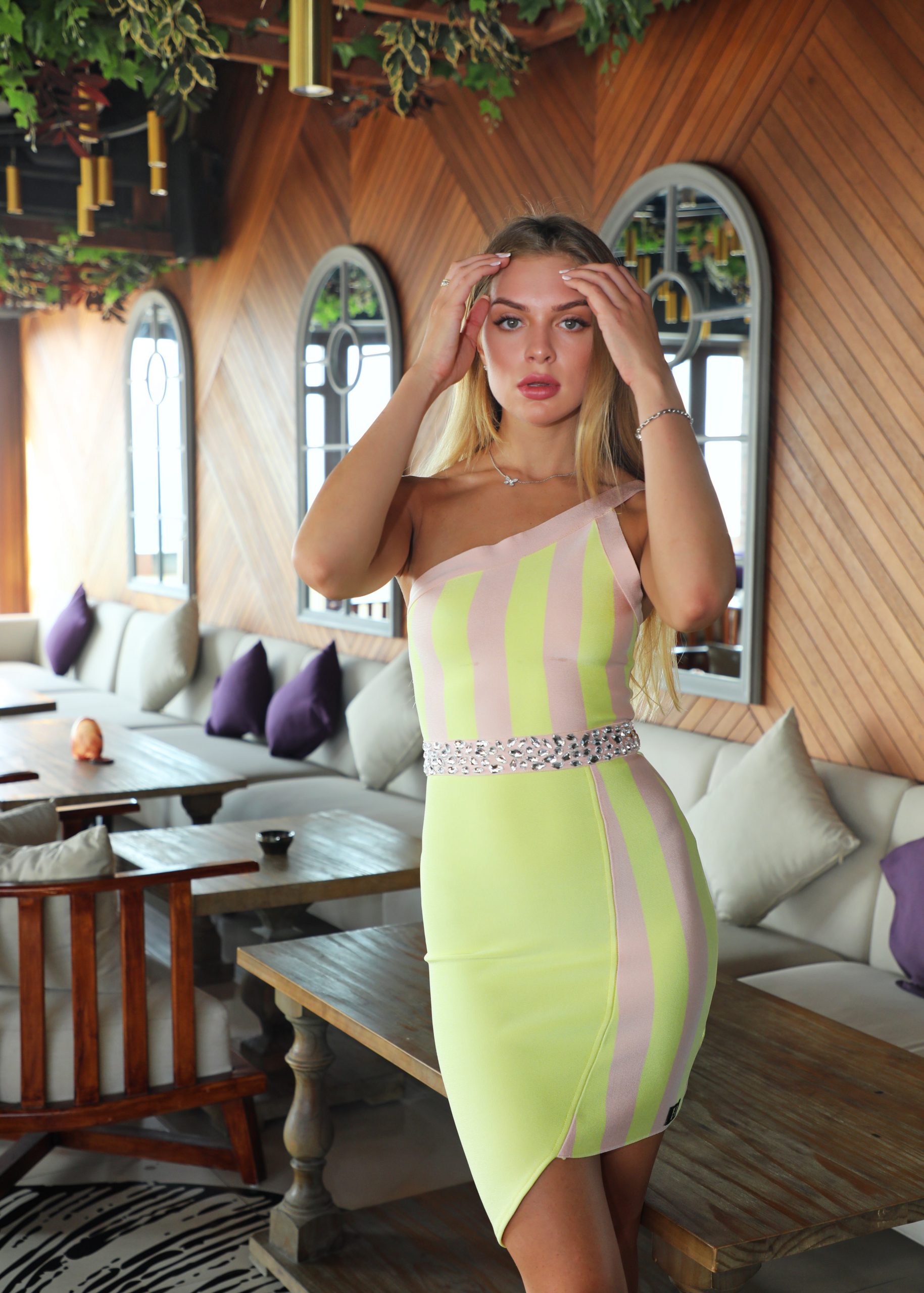 With love, HSANA